Country Meadows of Frederick is honored to be recognized as one of the healthiest Maryland businesses. The only retirement community to obtain this honor, Country Meadows received a Silver Award in the Wellness at Work Awards presented by the Maryland Department of Health and Mental Hygiene.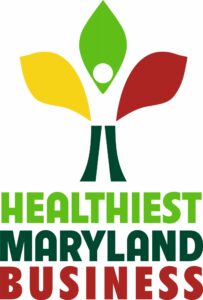 The Wellness at Work Awards are sponsored by Healthiest Maryland Businesses, the state's initiative to support healthy workplaces. To honor businesses that excel in promoting a healthy workplace, 19 companies received awards to recognize exemplary accomplishments to advance co-worker health. More than 460 businesses participate in the Healthiest Maryland Businesses program.
To be eligible for an award, businesses were required to establish leadership support for wellness, create wellness committees, survey the needs and interests of their employees, set health improvement goals and develop monitoring tools to track their outcomes over time.  Launched in 2010, Healthiest Maryland Businesses helps businesses create customized wellness plans, set wellness goals and monitor progress.
Click here to view a complete list of Wellness at Work award winning businesses.  http://www.healthiestmdbusinesses.org/#!awardsprogram/w85h2